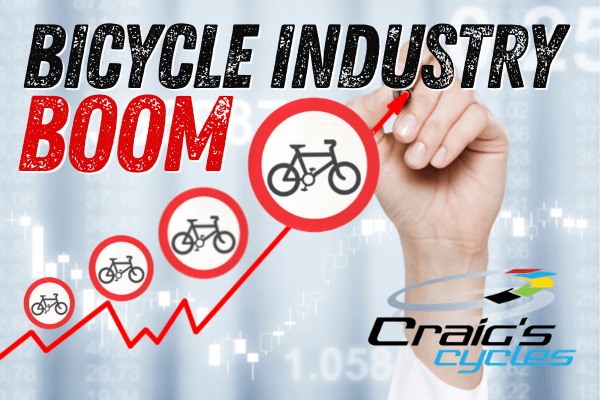 Jun 04, 2021
Bicycle Industry is Booming! First Stock Exchange Index
On June 21, 2021, the bicycle industry will launch its first index on the Frankfurt stock exchange. 
This signals a clear global bicycle boom that seems fueled by the drastic increase in people's desire to engage in more active and outdoor activities during the COVID-19 lockdowns in 2020. The trends appears to continue in 2021, and in my experience, this bicycle boom has undoubtedly reached the Cayman Islands.  
According to Cycling Industry News, this new stock index is made up of stocks from the bicycle, electric bike, e-mobility, and indoor fitness companies. It also is a sign "that the investment trend into the bicycle business is only gathering momentum."
Here in the Cayman Islands, this momentum happened almost overnight. Interestingly, during lockdowns, local residents' interest in outdoor exercise, and in particular, cycling, significantly increased. This was an unexpected, yet welcome surprise. Before lockdowns ended in 2020, I had sold a record number of bicycles, and quickly pivoted my workshop schedule to address a flood of bicycle repair service requests. 
My bicycle industry colleagues have told me they have had the same experience. We are all actively working to keep up with the surging demand. While we hope this trend continues, another unexpected, COVID-related shift has made keeping up with this demand even more challenging - interruptions in the bicycle supply chain. 
To read more about how these supply chain shortfalls are affecting the industry globally and in the Cayman Islands, check out my next blog post, Bicycle Supply Chain Under Pressure.