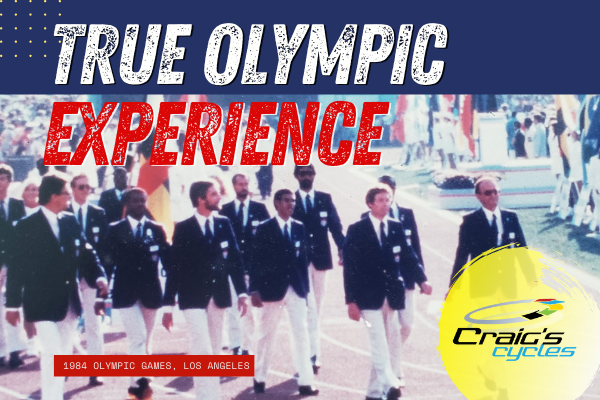 Jul 23, 2021
The Unique Olympic Experience
As I watched the opening ceremony of the Tokyo Olympics, I couldn't help but remember when I entered the Olympic stadium for the first time as a Caymanian cycling athlete. It was the 1984 Los Angeles games, and I was only 17. 
The flood of emotion was indescribably overwhelming and I was awestruck by the enormity of the stadium, crowds and international exposure. It was at that moment I realized my dream wasn't a dream anymore. It had become a reality.
You see, for athletes, qualifying for the Olympics and walking in that opening ceremony is the culmination of years of effort and sacrifice. It represents the blood, sweat, tears and numerous disappointments required to excel, and it's difficult to articulate how truly special and transformative the Olympic experience is.
As an Olympian, you live and breathe your sport until you become that sport. You're MORE than a runner, a swimmer, a cyclist, a gymnast. It becomes the essence of who you are. You ARE running. You ARE swimming. You ARE cycling. You ARE gymnastics.
I AM cycling. It's what I've known since I was a child. It's my first and longest love. It's what I've invested my own blood, sweat, tears, and dedication in as an athlete.
I am Craig's Cycles because bicycles are my passion. 
Now as these Tokyo games get started, my heart fills with pride as I watch Caymanian athletes compete on this international stage. You have already achieved so much and I anxiously await to see the heights to which you will soar as you represent our, my, dear Cayman Islands.
On behalf of all former Caymanian Olympic athletes, I wish #teamcayman all the best in Tokyo. Citius, Altius, Fortius
To commemorate the occasion, check out my video with some photos from my Olympic experience. Or visit the page dedicated to my competitive cycling years.