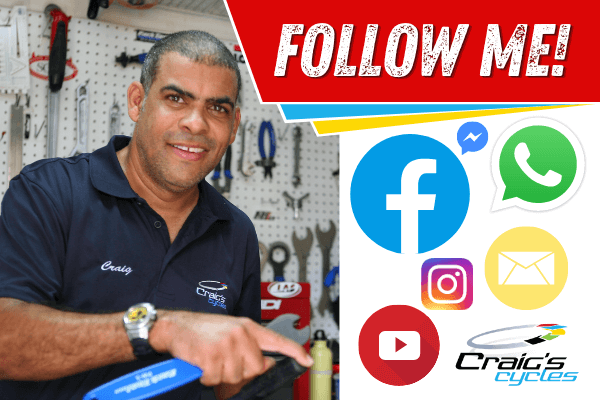 Jun 09, 2021
Stay Connected with Craig!
As the sole owner-operator of Craig's Cycles, I wear many hats during my hectic daily schedule because that's how my business grows. In addition to bicycle repairs, scheduling deliveries, managing my workshop, and adjusting to bicycle industry trends, it's really important for me to stay in touch with my customers, as well as the community. The best way I've found to do that is to connect on social media and via mobile communications. 
Through my Craig's Cycles social media pages, I keep followers up-to-date on the latest Cayman Islands cycling events, feedback from satisfied customers, as well as my current stock of bicycles, e-bikes, bicycle parts, accessories. 
Inventory for these items goes fast! And my repair appointments are booked well in advance, but I don't want to miss hearing from customers, so please follow my social media pages and contact me via WhatsApp or email. (See links below)
If you don't know me already, I am a people person and I LOVE to talk. Bicycles are my favorite topic, and I have a lot to say about what's going on in the bicycle industry, especially how trends affect us here in the Cayman Islands. Check out my bicycle blog to read my take on these trends. If you follow my social media, you'll stay on top of my latest posts.
Facebook - @craigscyclesky
Instagram - @craigscycles
WhatsApp - 1-345-938-7827